Welcome To Paws Paradise
QUALITY CARE THAT YOUR DOGS DESERVE
Here at Paws Paradise we provide special one on one care for your precious dog. Having a mobile grooming service gives you the option of having your pet groomed right outside your front door! Be it work, home or even come to our studio. Having these options means it has never been easier to give your pet the TLC they deserve, and you can feel at ease, knowing they are right outside.
For more information on our pricing please call us on: 0838187303 or alternatively fill in our contact form.
MOBILE DOG GROOMING STUDIO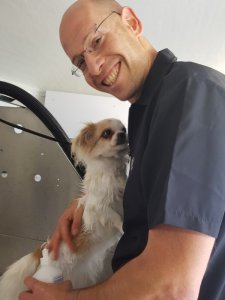 Within our mobile dog grooming studio, we have the best most up to date equipment available.  The cutting-edge materials are sanitized after each individual groom, to avoid infections etc.
Our grooming bath comes equipt with a step to make the lives of our older and bigger clients much easier to get in with ease.
Our hydraulic grooming table allows us to adjust the height we are grooming our client, allowing a much easier groom for both us and most importantly your pet.